Your Reliable & Trusted
Portland Airport Shuttle Service
Covid-19 Precautions
We continue to take every precaution to keep travelers safe at this time. Our drivers wear masks and gloves, and vehicles are kept clean and sanitized between customers. We also have hand sanitizer available for guests riding with us.
Tualatin Sherwood Airport Shuttle is your friendly, local door-to-door pick-up & drop off shuttle service. Our drivers cover all of Oregon and most of Washington. We offer service transporting people between the PDX airport and their homes, hotels, or parking locations. We operate primarily in and around the Portland metro area, but can and will drive further to cities such as Salem, Eugene, and beyond.
Portland Airport Shuttle Service Rates
Click on an area of the map to see the rates for cites in your region. All listed rates are one way, and for pick-up or drop-off at the Portland Airport only.
We offer door-to-door shuttle service as well. Give us a call to get an exact rate for your ride! (503) 457-1097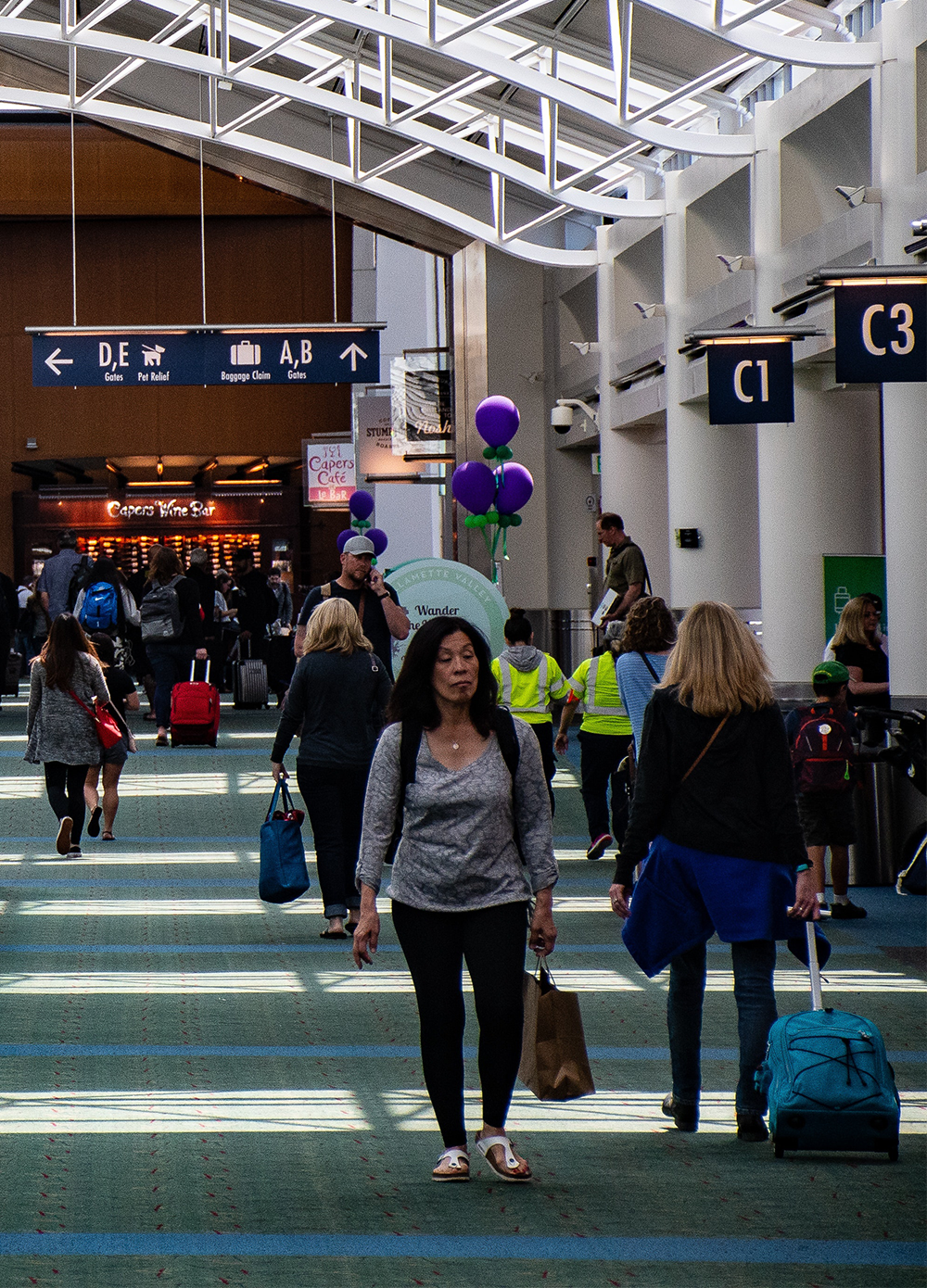 Our friendly and professional drivers operate clean and well-maintained minivans capable of carrying 6-7 people. Our service is always punctual and prompt, with competitive fares and easy scheduling. We are available to pick up or drop off 24/7, so you can count on us, no matter how early or late your flight is. To schedule a pickup, call or text us at (503) 457-1097 or visit our reservation page.
As a family-owned and operated business, we know how important quality service is. That's why our drivers are well trained and fully permitted. We make sure that our drivers have high levels of knowledge about the area for using alternate routes to get you to where you need to go quickly and safely. Door-to-door service means that our airport shuttle drivers will handle the loading and unloading of your luggage. You can relax and enjoy the ride. All of our vans are stocked with bottled water and tissues.
When you need to get to PDX, you can rely on Tualatin Sherwood Airport Shuttle. We'll get you there on time and hassle-free. Never worry about getting to the airport again- call today to make a reservation.